So how can a debt collector or
collection agency violate your rights?
Here are just some of the most common ways that your rights
under the Fair Debt Collection Practices Act can be violated:
Calls before 8:00 a.m. or after 9:00 p.m. at your location;

Debt collector calls to third parties including friends and family;

Threats to yourself, your property or others;

Debt collectors swearing or cussing at you;

Threatening to take action that they don't have the right or the intention to take;

Calling

you at

times

that at known inconvenient

times

for to you;
Calling you at

work

after you

have

told

them that you

are

not

available

to

accept

personal

calls

;
Attempting to

add

fees and

charges

that

not

legally

required

additional

payment

;

Failing to follow the strictures of the Fair Debt Collection Practices Act.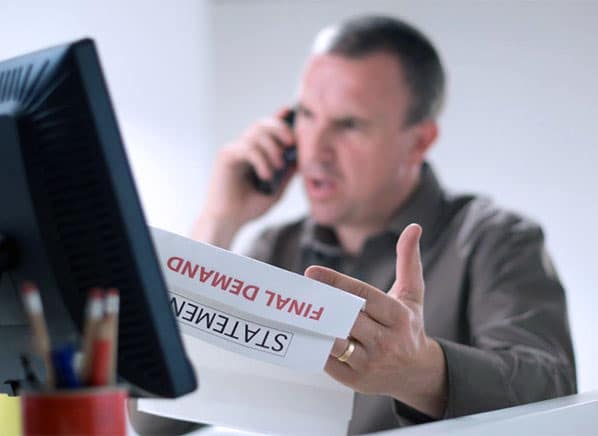 These are just a few of the ways that debt collectors can violate your rights.