Dishonest Debt Collectors also Target Ohio Consumers
Ohio consumers dealing with abusive debt collectors are not alone in their frustration. Throughout the country, consumers are routinely threatened, lied to, and hounded by law-breaking debt collectors. Luckily, though, attorneys general and other leaders are cracking down on debt collectors that violate the Fair Debt Collection Practices Act (FDCPA). Recently, Massachusetts Attorney General Maura Healey sued a debt collection law firm over repeated FDCPA violations. This firm, Lustig, Glaser & Wilson, must now pay $1 million in restitution and change its practices. The thousands of consumers affected by won't get a lot of money out of this settlement, but the message is clear. When caught, abusive debt collectors are not tolerated. This is why Ohio residents must speak out against debt collector harassment. Ultimately, calling out debt collector FDCPA violations is the only way to stop abusive debt collection practices.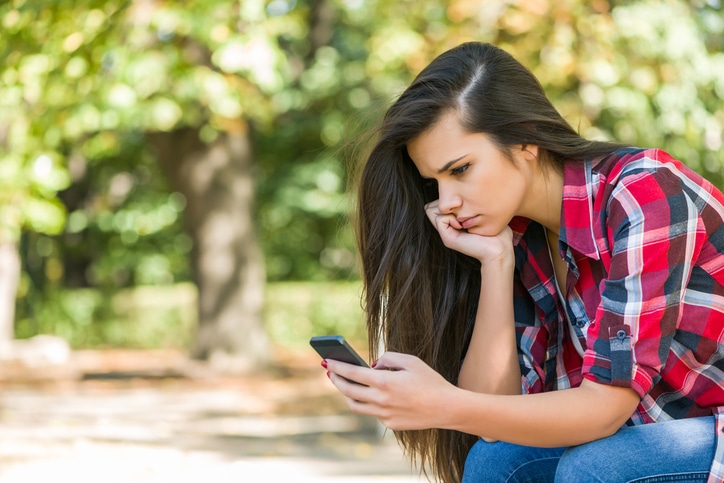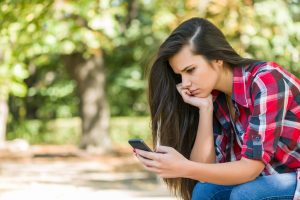 The debt collection law firm Lustig, Glaser & Wilson is the largest debt collection law firm in the State of Massachusetts. In a statement, Healey confirmed that the firm has filed more than 200,000 lawsuits against Massachusetts residents. Unfortunately, many of these cases were wrongfully filed. Healey discovered that the firm used faulty and inaccurate information to make consumers pay them. These debt collectors lied to consumers in order to make money, which is a SERIOUS violation of the FDCPA.
Healey went on to say about the lawsuit and settlement:
"We will not stand by while debt collectors exploit consumers and demand money that doesn't belong to them. This settlement will make the business of debt collection fairer and more transparent for the people of Massachusetts."
Hopefully, this case sets an example for abusive debt collectors in Ohio and the rest of the country as well. Of course, there are Ohio debt collectors that knowingly commit FDCPA violations and honestly think that they won't get caught. This is where Ohio consumers must step in and take action. All Ohioans should know their rights under the FDCPA when dealing with debt collectors. It's also important for Ohio consumers to realize that they don't have to confront debt collection agencies on their own. FREE legal help is available.
Five Tips for Ohio Consumers Dealing with Debt Collectors
It is unsettling when a debt collector calls, especially if they are rude or hostile, or if the calls come as a surprise. However, because you have rights, you don't have to be frightened or intimidated. In fact, here are five things for Ohio consumers to remember when contacted by debt collectors.
The debt may not be yours. It is not uncommon for debt collectors to go after the wrong people. For this reason, never admit that the debt is yours until the debt collection agency provides indisputable verification.
The amount requested may not be accurate. As the Massachusetts case demonstrates, debt collectors sometimes lie to consumers. So don't agree to pay anything if the requested amount seems inaccurate.
Debt collectors may not call at any hour. So make a note of any debt collector call that you receive before 8:00 AM and after 9:00 PM. The debt collector making these calls is violating the FDCPA.
Debt collectors must treat you with respect. Therefore, if a debt collector verbally abuses or threatens you, you should report the incident(s). These types of tactics are also unlawful under the FCDPA.
You should never feel uncomfortable in any way. There are a lot of ways in which debt collectors violate the FCDPA, so you should never doubt yourself. Even if you just suspect that a debt collector has violated your rights, make a detailed note and report the incident.
Finally, any Ohio consumer dealing with relentless harassment from a debt collector can stop the abuse. Just contact the Law Offices of Gary D. Nitzkin, P.C., for trusted, expert assistance that costs nothing out of pocket.
The Free and Legal way to End Debt Collector Harassment
At the Law Offices of Gary D. Nitzkin, P.C., we've had years of experience when it comes to stopping debt collector harassment. We've also been cleaning up credit reports for consumers since 2008 for free. How do we do it? All of our fees come from the defendants in settled cases. This is why our clients pay nothing for the work we do.
Let's start the conversation about what we can do for your credit. Set up your free consultation today by calling Attorney Gary Nitzkin at (216)358-0591 or sending him a message through our contact page.